TransformNations Conference 2002
|
home




Dr. Ruth Ruibal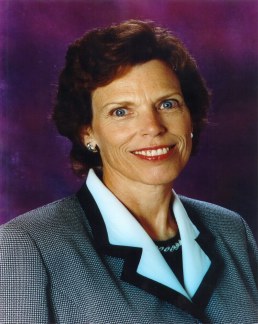 Born in a Christian home, Ruth found the Lord at an early age and felt called to the mission field at 7. She graduated from Columbia University with a B. Sc. Degree and later with a Masters in Public Health. After graduation she went to Cali, Colombia, South America, where she taught at the state university's master program later worked as a short-term consultant for Pan American Health Organization/ World Health Organization. At the same time, she began a small home church made up of those who came to know the Lord through her testimony.
In 1973 she met Julio Ruibal, the "Apostle of the Andes" as the secular press called him. He was holding the largest crusades known in Colombia with up to 100,000 people attending. Some months later together they established a local church, Ekklesia, in La Paz, Bolivia, Julio's city of birth.
In 1976 Julio and Ruth were married and spent their first year studying in the graduate program at Multnomah School of the Bible in Portland, Oregon. The Lord blessed them with two daughters, Abigail and Sarah, now young adults active in ministry.
In 1978 the Lord led the Ruibals to Cali, Colombia, where they established another local church, Ekklesia Colombian Christian Center. It is a local church which has a Christian elementary school and college, both with a bibliocentric curriculum in Spanish. Ekklesia also has a small health clinic as well as a communication ministry. Ruth has authored and co-authored books, texts, and materials for pastors and college courses. In 2001, she earned her Doctorate in Ministry from Florida Beacon College and Seminary.
Dr. Julio Ruibal was a key instrument in promoting unity among Christian leaders and pastors in Cali. He was killed in December in 1995, giving his life as a martyr for the Gospel of Jesus Christ. At his funeral the pastors made a covenant of unity that remains strong and functional. This unity has been reported by the Christian mass media. Millions have also been encouraged and blessed by Ruth's testimony as shown by the Sentinel Group in their Transformations I video that has been seen by approximately 100 million people in 150 countries.
In spite of the danger in Colombia, Ruth and her daughters remained committed to their call to live and minister in Cali. Ruth is senior pastor of Ekklesia Colombian Christian Center. She has served on the Director's Board of the Ministerial Association, is one of the appointed eighteen elders and apostles over the city and is an international representative of their television station, TeleUnidad.
Dr. Ruibal has continued proclaiming the sovereignty of God and teaching on unity as an indispensable expression of the Kingdom of God. With her dynamic testimony, she has preached and taught groups of pastors, and ministered in leadership conferences and churches in approximately 30 countries in six continents. This timely message has been published in her book, Unity in the Spirit, published in the spring of 2002. She appears frequently on radio and television programs including Christian Worldwide News, the 700 Club, and Focus on the Family. Her testimony has appeared in many magazines such as Charisma, In Contact, and Christ for the Nations.
Since 1997 Dr. Ruibal has also served as a member of the Executive Directory Board of COICOM (Iberoamerican Confederation of Christian Communicators) and is actively involved in their Plan 1,000 Dias - the greatest mass media evangelistic effort in Iberoamerica through Christian and secular communications. The goal is to reach 600 million Spanish-speaking inhabitants in 26 countries with the Gospel.
Ruth is also president of the Julio C. Ruibal Ministries in Clearwater, Florida.